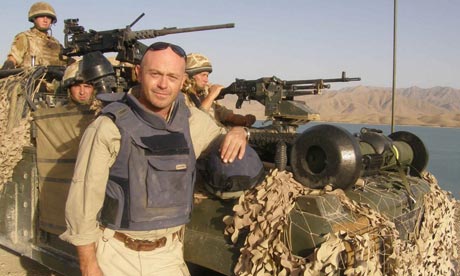 Ross Kemp is an award winning journalist and all around bad ass. Ross Kemp On Gangs is one of the most astonishing documentary series I have ever watched. Kemp travels country to country meeting some of the most nefarious and ruthless people on the planet.
I guess dealing with those kinda folks gets old after a while, so Ross went after a new challenge... Afghanistan. Now, Ross is no stranger to putting himself in harms way but the footage he brought back is unreal. He traveled with the British military to the front lines in Afghanistan to film
Ross Kemp in Afghanistan
.
Being the true patriot he is, Ross returned to Afghanistan for another tour with the British military. As you will see in the video, Ross is legit. He experiences some serious action and nearly gets blown up and shot a bunch of times. This an incredibly personal look into life in the military and on the front lines of a war that really has no end in near sight.
You can't get Ross Kemp on regular television in Canada but you can find it on the internetz. You won't be disappointed so check it out ... if you like that Ross Kemp On Gangs is just as good, here's a clip.